an evening of illinoise-making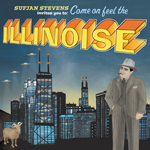 I went with Roland and the YHIF crew from MTV to check out Sufjan Stevens the other night. I would write something about the show, but Roland pretty much wrote enough for both of us.
I'll throw a link up to the MTV report once it gets published.
Posted by Owen at July 18, 2005 9:25 PM | TrackBack